In 1946 Sir Thomas and Lady Duncan established a hospital in Silverstream, Wellington for the treatment of polio and funded the study of an alternative polio treatment known as the Kenny method. The hospital and the sheep station, "Otiwhiti" (situated at Otairi, Hunterville in the Rangitikei), were gifted to a trust then known as the Mr. & Mrs. T. A. Duncan Hospital Trust.
In 1952 the hospital was relocated to Durie Hill, Wanganui. By the end of the 1950s the Salk vaccine had virtually eradicated polio in New Zealand and the hospital was sold in 1979.
Until 2006, when Otiwhiti Station was sold, the farming operations provided funds for the operation of the hospital and the charitable purposes of the Trust.
The Trust now assists those with post polio syndrome; funds research into neuro-muscular disorders and assists those suffering from neuro-muscular disorders, particularly children.
"The Duncan Family's legacy of 'giving back' was strengthened by its patriarch, Sir Thomas Duncan, known as T.A. An astute, forward thinking and successful farmer he was, along with his wife, Jeannie deeply connected to the local community. When the polio epidemic of last century landed disastrously close to home, they set aside Otiwhiti Station as a charitable trust to fund the Duncan Hospital, which pioneered treatment for polio sufferers. Ever since, the Trust and the farm have worked side by side, throughout the changing fortunes of farming."
Our Mission
That the Sir Thomas & Lady Duncan Trust becomes a potent philanthropic organisation in the field of neuro-muscular disorders by providing funding to:
Assist and relieve persons in
New Zealand suffering from
neuro-muscular disorders and
from the after affects of such
disorders
Maintain hospitals, clinics, homes
and equipment where persons
suffering from neuro-muscular
disorders may obtain treatment
for their disorder
Assist the work of any
institution, society or body
of persons in New Zealand
engaged in the investigation of
neuro-muscular disorders and
associated treatments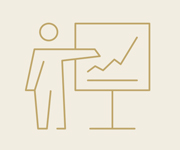 Contribute towards training
persons to undertake
the treatment of persons
suffering from neuromuscular
disorders